After yearlong closure, Flagstaff's Galaxy Diner returns to a really totally different world – Arizona Each day Solar
Ivory-Rose Martinez brings out a banana split and milkshake Thursday afternoon at the Galaxy Diner in Flagstaff, which has recently reopened under new ownership.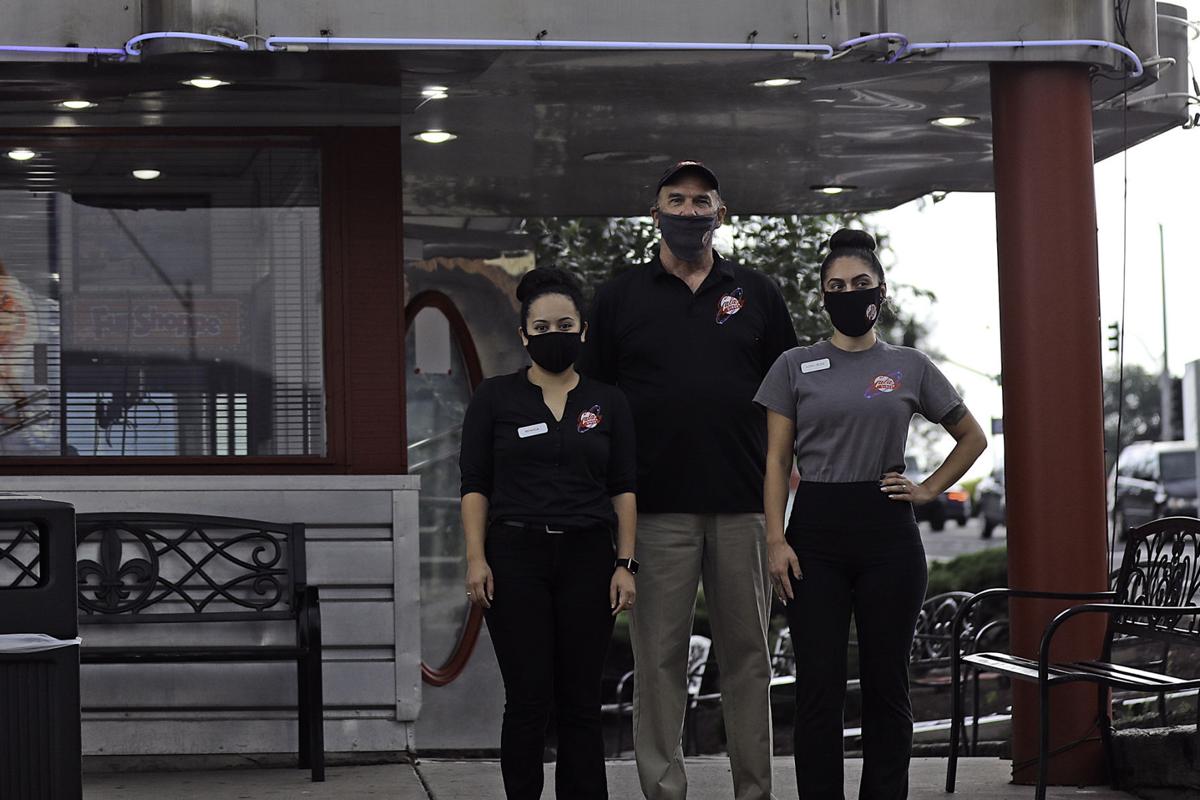 Waitresses Miranda Ariaga and Ivory-Rose Martinez stand beside the Galaxy Diner's new owner, Will Pillen, on Thursday afternoon. The diner, which closed about a year ago, has reopened for business, keeping key employees, musicians, and their classic look and menu.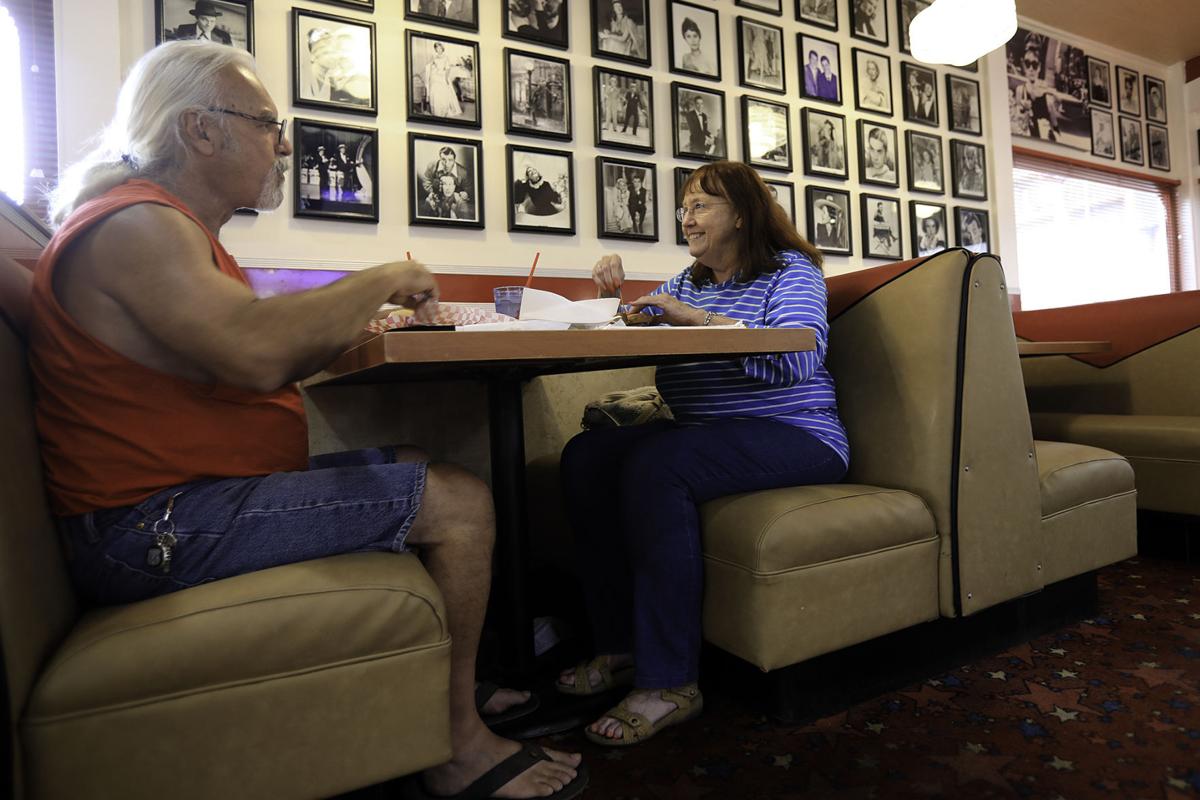 Ken and Cindy Graham share a meal at the Galaxy Diner in Flagstaff on Thursday afternoon. "This is our first time here," Cindy said. "We always wanted to come before, but then they closed!"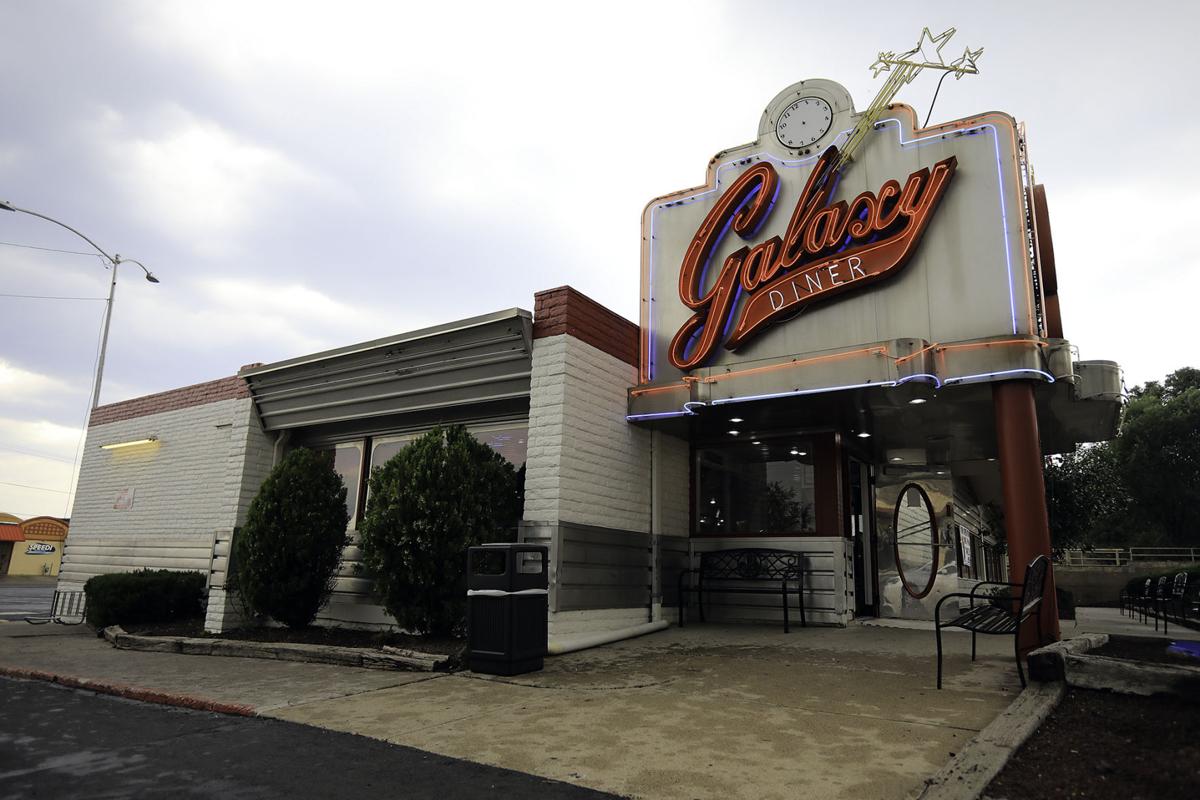 First built in 1958, the Galaxy Diner off of Route 66 in Flagstaff has reopened under new ownership after closing last August.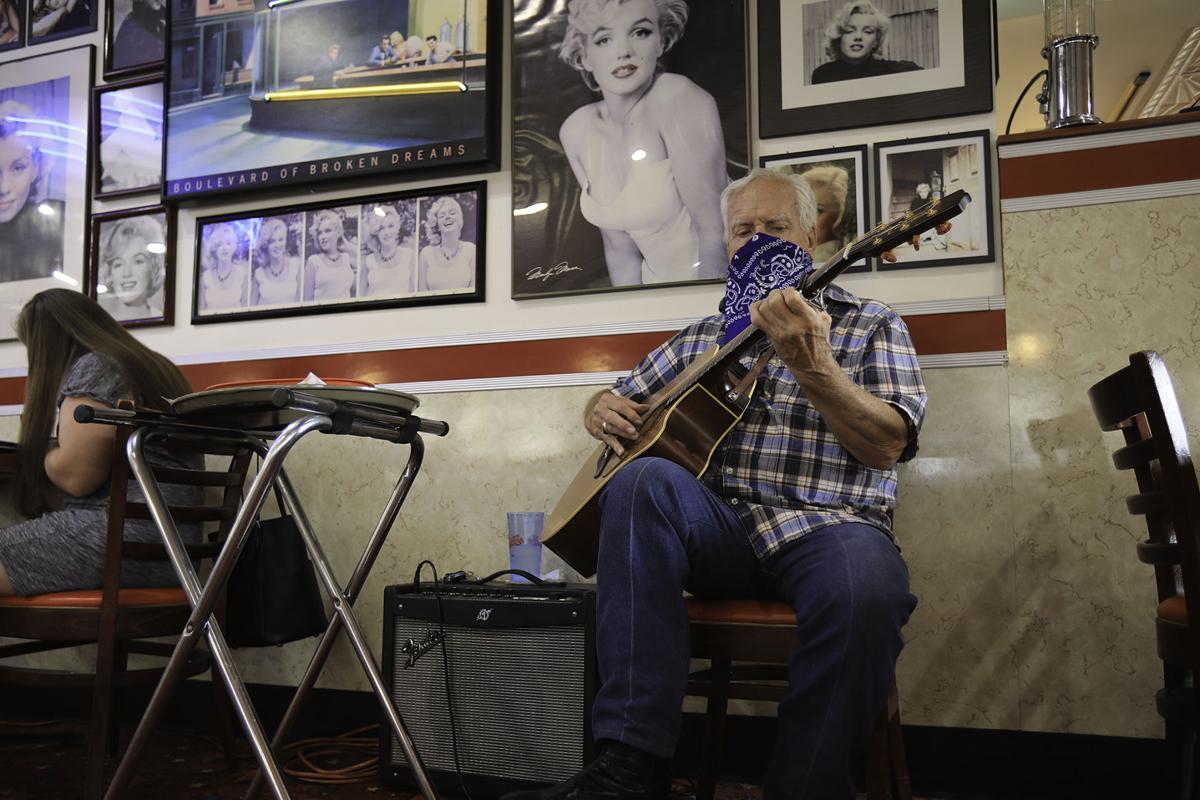 Dan Graves plays the acoustic guitar at Galaxy Diner in Flagstaff on Thursday afternoon. The diner, which closed one year ago, has reopened under new ownership and has kept its classic charm, including live music.
Given the turmoil of 2020, many residents may be hoping to escape into another time. At least that is what Will Pillen is hoping after he reopened the Galaxy Diner last month.
The classic diner, with its walls covered in the portraits of Hollywood celebrities from the last century, had closed last year after JB's Family Restaurants, Inc., which had owned the diner, declared bankruptcy.
Many of the pictures that have hung on the diners walls for years are actually owned by Pillen, who started putting them up after he began working as the diner's manager in 2006.
"My mother worked out of Hollywood. She was a model when she was young, so she had her connections and I inherited a lot of it," Pillen said. "So I slowly put it up — of course, I bought a lot of it too."
Pillen continued managing the diner until 2014, but when he heard the news that JB's Inc. would be filing for bankruptcy, he said he began making preparations for how he might be able to keep the diner open. By November of 2019, Pillen said he had officially taken control.
As Pillen worked to reopen the diner this year, he said he didn't want customers to return to something unrecognizable.
"I didn't want to change anything, but I wanted to make it so that it was clean. Clean is something that I really focus on, I want a clean, safe environment for both customer and employee," Pillen said. "So people will come back and say, 'oh, it's the same,' because that's what people wanted. In this town, no, don't change anything."