'Not all in regards to the almighty greenback:' Many Flagstaff retailers reopen with warning – Arizona Every day Solar
Russ and Katie Williams enjoy dinner together on the patio of Flag Brew in downtown Flagstaff. The Williams, who both work at Flagstaff Medical Center, said they were excited to be able to share a meal but were a little nervous. "We really appreciate what they did with the spacing and the staff wearing masks." Katie said.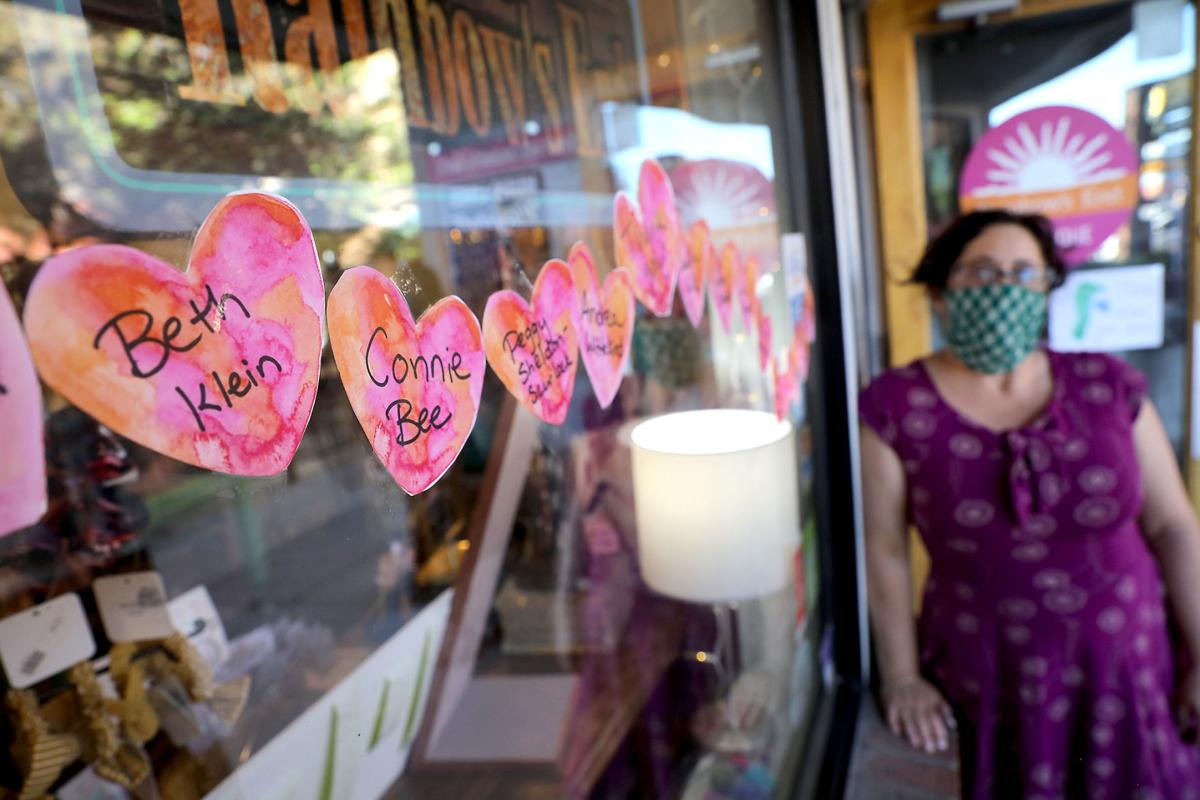 A chain of hearts bearing the names of customers who suported Miranda Sweet's Rainbow's End boutique while it was closed because of the COVID-19 pandemic stretches across the store window.
Signs welcome customers back to businesses in downtown Flagstaff Wednesday after some business restrictions were lifted by Gov. Doug Ducey.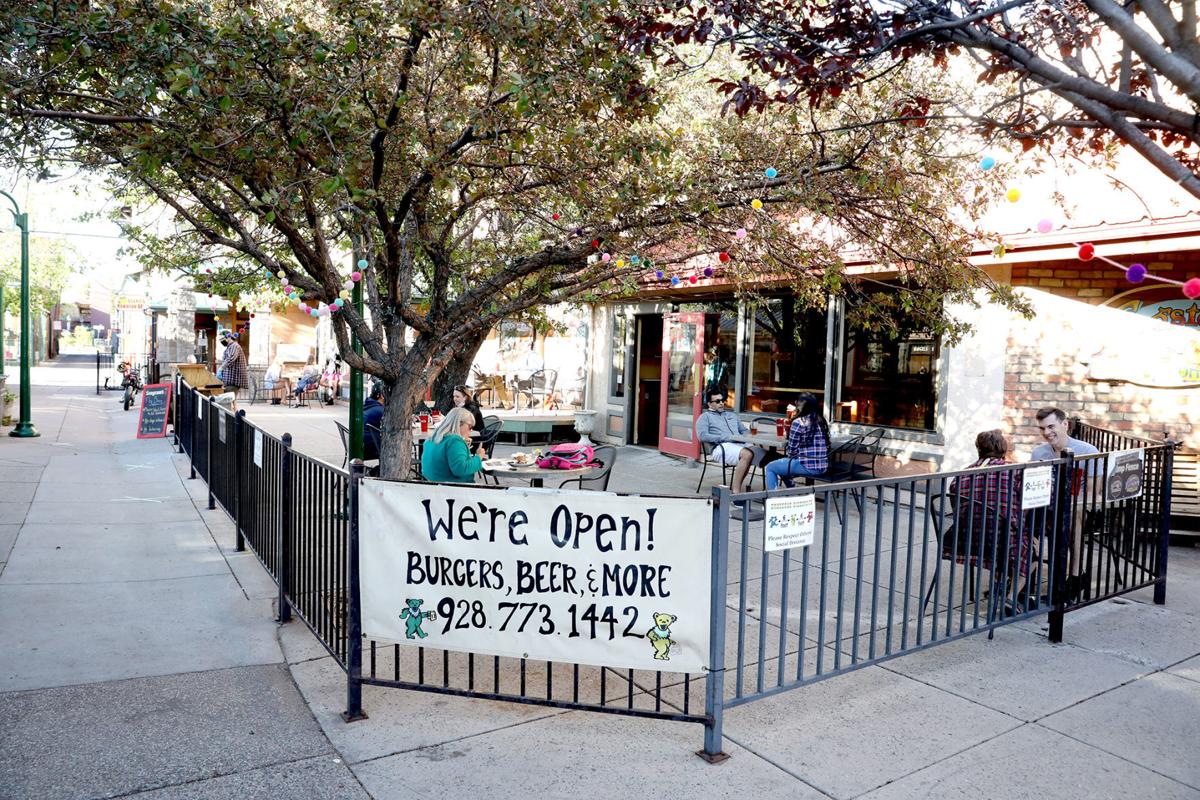 Patrons of Flag Brew enjoy beers and dinner on the patio Wednesday, May 13 after the partial reopening of the business. Under social distancing guidelines, tables were spaced apart and customers were restricted to outside seating.

SEAN GOLIGHTLY
Special to the Daily Sun

On May 22, Martha McSally stopped by Peace Surplus in Flagstaff. Steve Chatinsky, who owns the long-running sporting goods store, reported that the Arizona senator was buying electrolytes for a hike into the Grand Canyon.
"I recognized her with her mask on," Chatinsky said.
Wearing masks is just one of the guidelines McSally and all other Peace Surplus customers have been asked to follow. Customers must also ring a bell for admittance, adhere to physical distancing and have a specific item in mind before they enter.
"We don't let browsers in," Chatinsky said. "We're concerned about our safety, our community's safety. It's not all about the almighty dollar."
Peace Surplus is in league with many other downtown businesses that have reopened with new policies to mitigate the spread of COVID-19. In recent weeks, retailers and restauranteurs in Flagstaff have been going back to work, opening their doors for the first time in months. Their openings are accompanied by codes of conduct ranging from vigilance to what could be interpreted as indifference.
"Everybody has different rules right now," Mackenzie Daw, a server at Flagstaff Brewing Company, said.
Daw's employers opened their patio for seating on May 11. At the same time, they intensified cleaning practices, required personal protective equipment and guarantees that all employees would be symptom free before returning to work. They also implemented rules limiting the number of diners and distances between them.