Zooming in on a day in a Flagstaff scholar's life – Arizona Day by day Solar
Flagstaff High School junior Noah Grahmann "zooms in" to his first week of online learning for the 2020-21 school year from his family's music room in August. Grahmann expressed that one of the things he has enjoyed the most about his return to school was getting to see old and new faces again.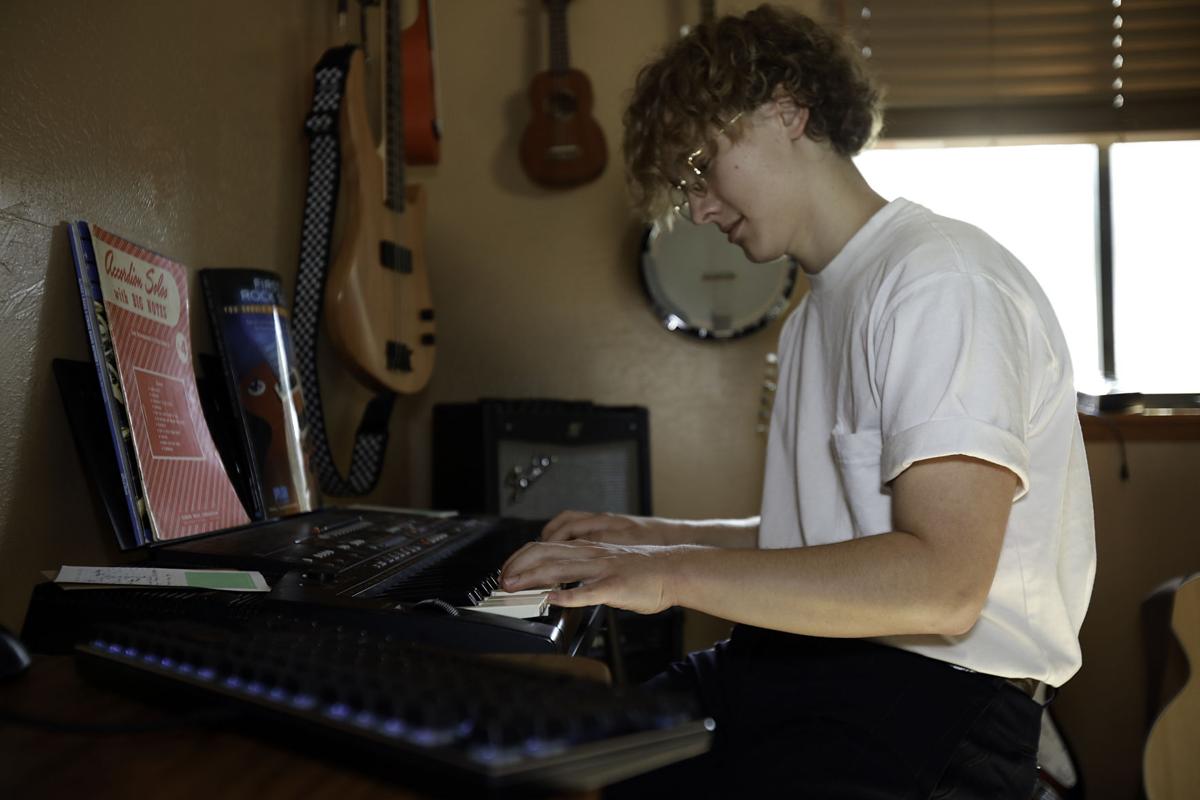 Noah Grahmann, a junior at Flagstaff High School, practices transposing during his virtual Piano II class Friday morning. Flagstaff Unified School District has returned to class via the internet and currently plans to return to in-person learning no earlier than Oct. 9.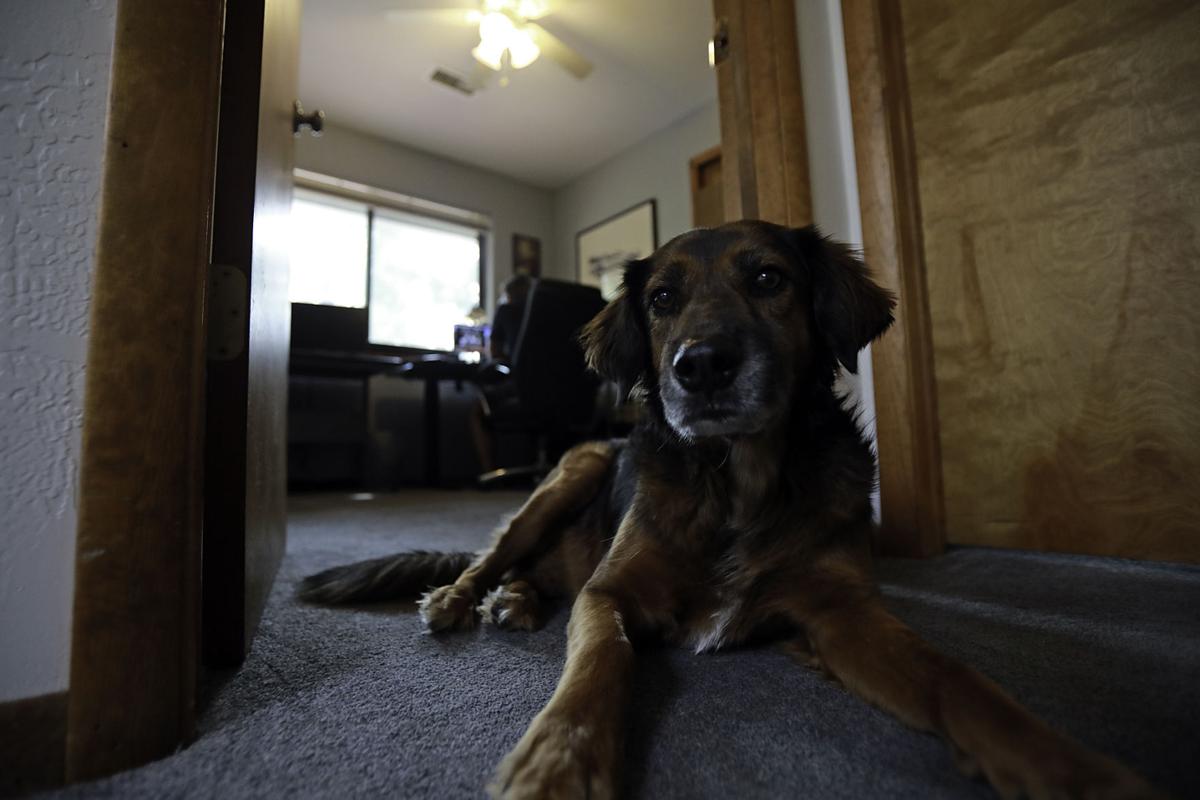 Chewie, the Grahmann family dog, posts up in the doorway of their home office as patriarch Steven Grahmann works from home Friday morning. The family of four now spends most of their time working and learning from home as a result of business and school closures due to the COVID-19 pandemic.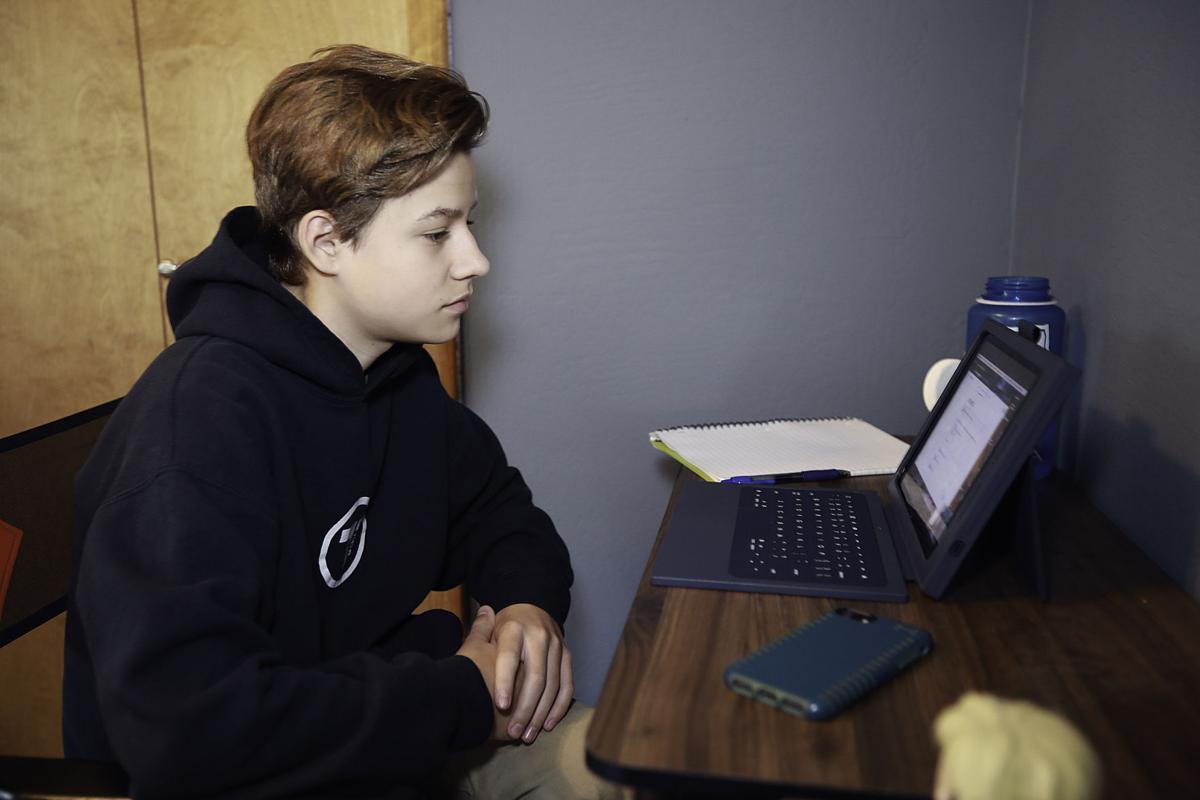 While older brother Noah attends class downstairs, Jack Grahmann, a freshman at Flagstaff High School, tunes into a virtual biology class from a school issued iPad in his room Friday morning. Jack stated that, while he was bummed to not be returning to school in person just yet, this year has already been much better than middle school.
By 7:30 on a warm but cloudy Friday morning, Noah Grahmann is already at "school," with a full half-hour to spare.
Up and out of bed without complaint — his corona of brown ringlets still damp from the shower, his 40-ounce water bottle topped off, his outfit of a plain white T-shirt and pinstriped blue pants pressed and unwrinkled — he heads toward "class" and his assigned "desk" for first period, Piano II. He slouches in a chair, halfway between the glowing monitor of his desktop computer and the family's portable keyboard, and waits for the teacher to "enter."
Had this been normal times, pre-pandemic, the Flagstaff High School junior's day would have unfurled far differently. Up at least an hour sooner, hoofing it to the corner at his University Heights neighborhood to catch the bus to campus downtown, Grahmann would have negotiated the hallways to the school's music wing, sat behind one of the 30 keyboards alongside 11 other students and waited for the teacher to arrive.
Everything has changed, of course, because of COVID-19, and now Grahmann's school world has shrunk to the dining room, or his bedroom upstairs where his school-issued iPad is charging, or, for a change of scenery, to the renovated shed out back his parents converted to give Noah and his brother, Jack, a freshman, a semblance of variety in the school day.
Until October, at the earliest, remote learning will be the new normal for Noah, 16, who pulls down straight A's, and all students in the Flagstaff Unified School District. It is a challenge, unquestionably, especially for a student such as Grahmann, who is active in music and drama and has just started his tenure as the head drum major for the marching band, which so far is marching solo.